Office Depot
With more than 16,000 in-stock office supply products, Office Depot has an extensive variety of products and services to meet the needs of all NPP members nationwide. Click here to learn more and enroll in premier Office Depot pricing through NPP.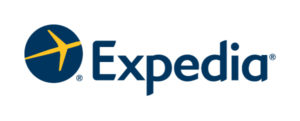 Expedia
Receive a discount on hotels from Expedia. Sign up today at NPP and find your freedom with an additional discount over and above Expedia's already low prices. Click here to enroll with NPP and to find out more.
Verizon Wireless
Receive significant discounts on wireless calling plans, as well as other discounts on accessories, devices, smartphones and text message plans. Eligibility requirements apply. Visit NPP to find out more and to enroll.
---

DocuSign
NPP members are eligible to receive special pricing starting at 10% off new or additional subscriptions. Custom pricing and rebates available for subscriptions that meet or exceed annual spend requirement. Enroll with NPP and start saving today!

Sherwin-Williams
NPP members receive national account contract pricing on paints, coatings, and supplies. Members also receive free services on order planning and specification recommendations.Click here to enroll your firm with NPP.

LifeLock
LifeLock is a leading provider of proactive identity-theft protection products and services for consumers—and consumer risk-management services for enterprises. NPP members receive 30 days FREE and a 15% monthly discount. Enroll with NPP and access your discount.